The Philippines has entered into a new age of infrastructure thanks to the government's Build, Build, Build program which started when Rodrigo Duterte started his term as President in 2016. Albeit faced with controversies due to the growing national debt to fund this ambitious plan, eventually the mega projects started taking shape. The construction industry is at its most robust post-martial law as the program ensured continuity of the projects from the previous administration and instigated landmark infrastructure investments.
But even before the Build, Build, Build program came into picture, several big construction companies are already on the roll to implement nationwide projects, both for the government and private sector.
For most civil engineers, particularly the new ones, this period is a perfect time to be employed.
Construction projects are the best training ground to gain experience particularly in vertical and horizontal projects in various scales and functions – residential, commercial, industrial, transportation facility, highways, etc. Construction companies are constantly looking to hire as their developments expand.
If you are looking to work on big projects in the Philippines, which companies would be the best to get into?
Consider the following businesses in the construction industry which was listed by BusinessWorld as the top 10 in terms of gross revenue as of 2016 data.
Makati Development Corporation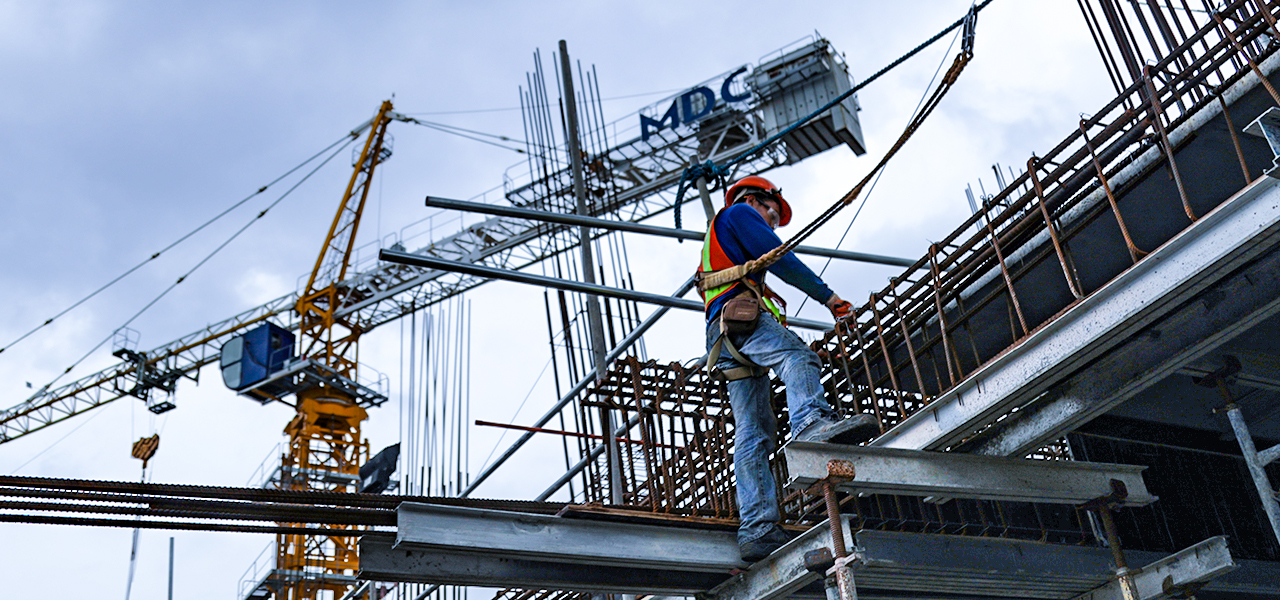 Makati Development Corporation is considered the largest construction company in the Philippines in terms of gross revenue and net income according to the 2016 data. As stated in its website, MDC has been in the industry for 45 years and has more than 400 projects nationwide some of which are the Ayala Malls Manila Bay, Ayala Malls Vermosa, and High Street South Corporate Plaza. It has four subsidiaries, MDC Build Plus, Inc, MDC Conqrete Inc., MDC Equipment Solutions, Inc., and MDBI Construction Corporation.
Megawide Construction Corporation
Based on Quezon City, Megawide Construction Corporation, or simply Megawide, is a 23-year-old construction company with portfolio in airport infrastructure and engineering, procurement, and construction, with solar projects as well. Their key projects are the Mactan-Cebu International Airport, Clark International Airport, Paranaque Integrated Terminal Exchange, DoubleDragon Plaza, Urban Deca Tower EDSA, and a 25-MW solar farm in Silay in the Negros Island. It has its own precast plant using advanced facilities.
D.M. Consunji, Inc (DMCI)
Perhaps the oldest and widest company in this list, D.M. Consunji (DMCI) is involved in a variety of construction services which can be categorized into four key segments: building, energy, infrastructure, and utilities and plants. At 65 years, it boasts of a projects profile of over a thousand which includes landmark projects Cultural Center of the Philippines, Church of the Holy Sacrifice, and the Philippine International Convention Center. It is also behind the construction of Solaire Resorts and Casino in Manila, the NAIA Expressway, and the Rockwell Business District in Makati.
Engineering Equipment, Incorporated (EEI)
Famously known as EEI, Engineering Equipment, Incorporated (EEI) has a diverse portfolio across industries. Since its founding in 1931, it has built several power plants, refineries, petrochemical plants, cement plants, mining facilities, industrial plants, buildings, schools, hospitals, roads, bridges, seaports, airports, railways, water distribution stations, flood control systems, steel structures and modular assemblies. This multi-awarded company has 6 subsidiaries to date.
Sta. Clara International Corporation
Sta. Clara International Corporation has been involved in the construction industry since 1976, established as a single proprietorship. Eventually it grew to become one of the construction leaders in the Philippines, serving power and utilities, infrastructure and civil engineering sectors. Few of its highlight projects are the NAIA Terminal 3, the 60-Megawatt solar farm in Toledo, Cebu, the Subic-Clark-Tarlac Expressway, the Pagbilao Power Station, and the 20MLD Quezon City Concrete Reservoir.
Atlantic, Gulf & Pacific Company of Manila
The Atlantic, Gulf & Pacific Company of Manila was founded in 1900 and became the only multinational organization in the construction industry with a Philippine base. The company specializes in the manufacturing of miscellaneous structural metal work products such as metal plaster bases, fabricated bar joists, and concrete reinforcing bars. It is the one behind what they say as the country's first steel bridge as well as Manila's water and sewage system. AG&P also boasts of its fabrication and assembly yard in Bauan, Batangas considered one of the largest in Southeast Asia. Moreover, it has ventured into the LNG business and got a major contract to build one of the biggest LNG modules ever.
DDT Konstract, Inc
A relatively young construction company only built in 1998, DDT Konstract, Inc emerged to be a preferred contractor for residential and commercial buildings like the Shore Residences in Pasay City, the Eton Westend Square in Makati City, the Udenna Tower in Taguig City, and the Cebu Exchange in Cebu City. Known as DDTKI, it was one of the first to invest in a fully automated precast plant. Now it has diversified its business including distribution of agricultural products, rice production, swine-raising, and aquaculture farming. It has its own foundation that oversees the CSR activities of the company.
DATEM, Inc
Put up by a trio of young and ambitious construction professionals – 2 engineers and 1 architect – in 1984, DATEM is actively involved in the construction industry, accomplished projects like residential, housing, offices, hotels and resorts, institutions, commercial and recreational structures, as well as religious buildings. Some of its works are the Market! Market! mall and Serendra Phases 1 and 2 in Taguig, and The Columns along Ayala Avenue. It partnered with an Australian company to complete the Power Plant Mall by Rockwell in Makati. Moreover, it had set a record time in building the ELJ Communication Center in Quezon City.
MDC Buildplus, Inc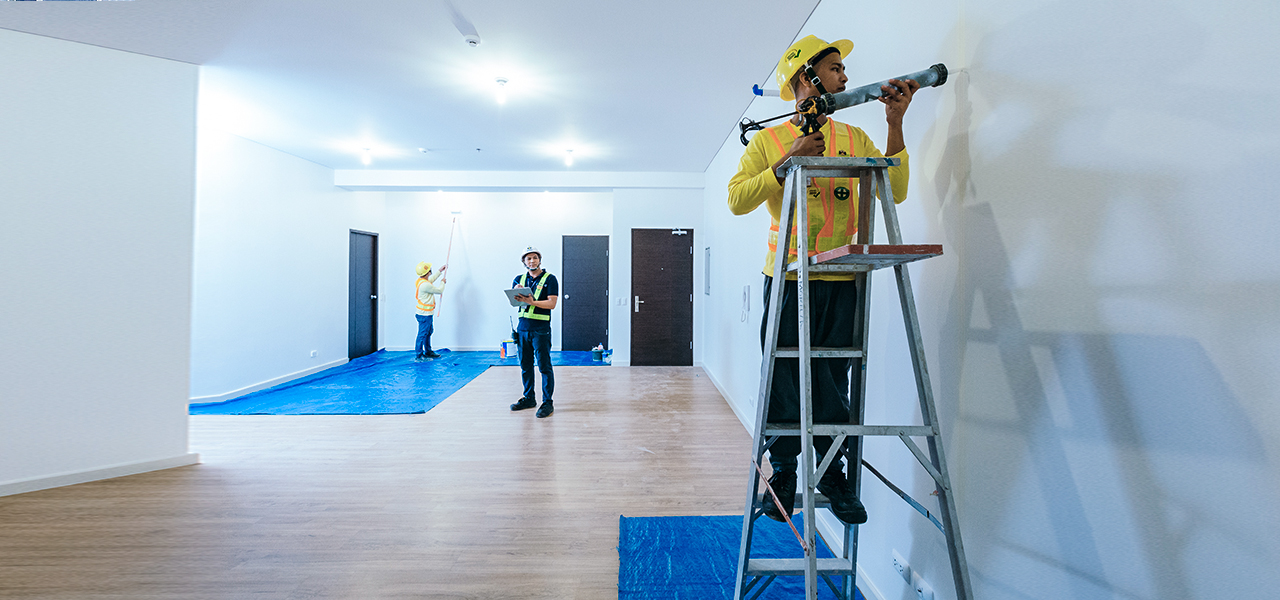 Proof of how big Makati Development Corporation is, subsidiary MDC Buildplus, or MDC BP in short, makes it to the top 10 construction companies in terms of gross revenue. It is responsible for MDC's housing, medium-rise and fit-out construction requirements, with special focus on the construction of projects in Bacolod and Iloilo. MDC BP provides full-line engineering, procurement, construction and construction management (EPC/CM) services for Avida, Amaia and Bellavita developments.
Monolith Construction & Development Corporation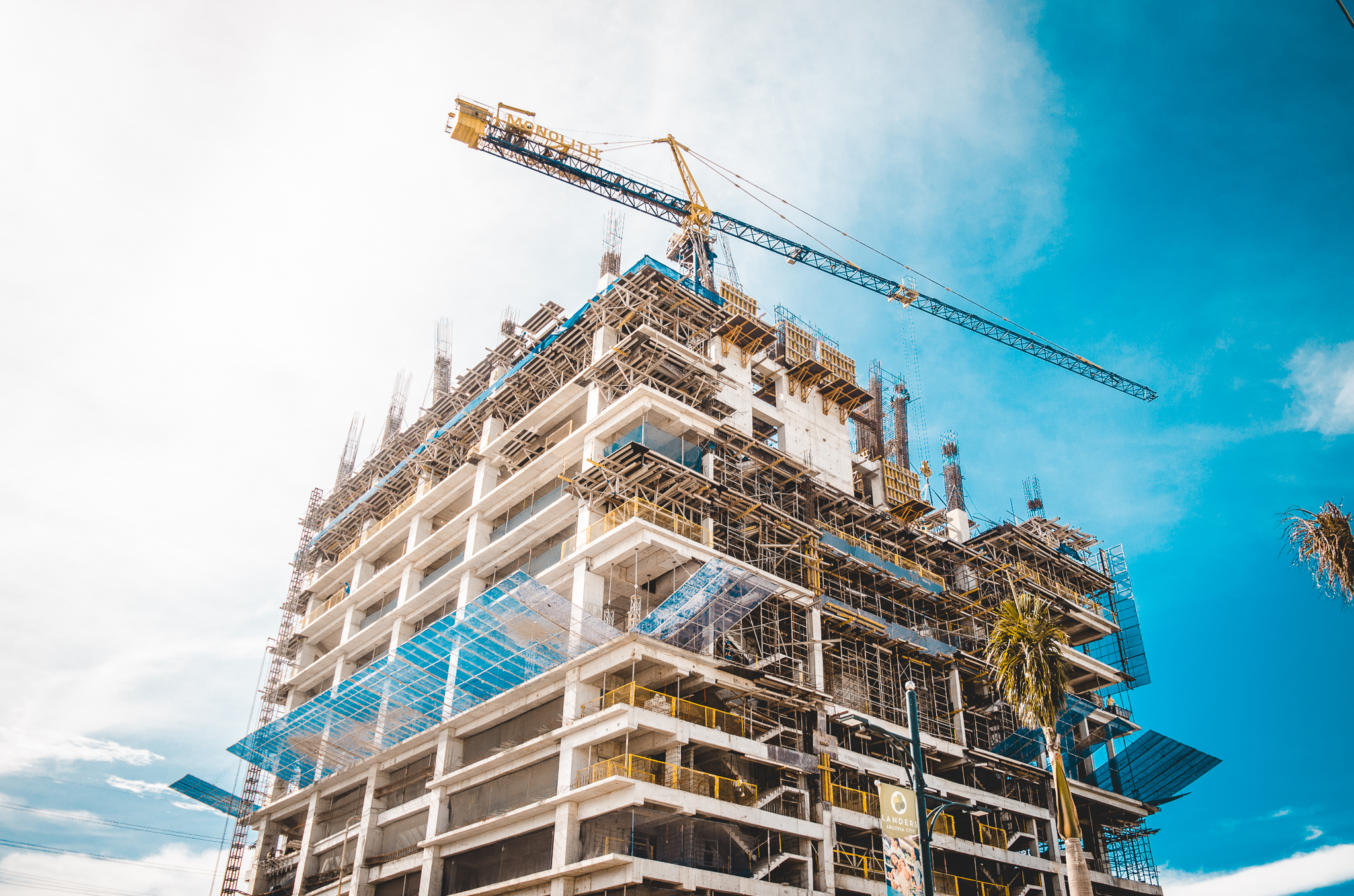 With more than 200 projects under its name since 1987, Monolith Construction & Development Corporation is a preferred construction company in the Philippines as well. It started with projects ranging from warehouse to residential buildings in Metro Manila, and started expanding its portfolio to high-rise condominiums and offices, commercial towers, convention center, and shopping malls, among others. The Aseana Three BPO, the Jollibee Tower, the SM Seaside City, the Bank of Makati, the Mayflower BPO Building, and the World Commerce Place are all projects by Monolith.
Source: Business World