Video calling has become more and more convenient thanks to modern technology. One only needs a smartphone with a camera and an Internet connection to chat live with another person in other parts of the world. There are already several chatting apps capable of this feature.
But before video calling became what it is today, the technology had a slow start – perhaps because it was way ahead of its time. Its origins are traced way back in the middle of 1950s in the Philippines – a long time prior to the start of the digital age.
The first recorded videophone, or a two-way television-telephone, was invented by a Filipino engineer and physicist named Gregorio Zara. It was taken out of science fiction in 1955 when he first introduced the device and patented it as a "photo phone signal separator network".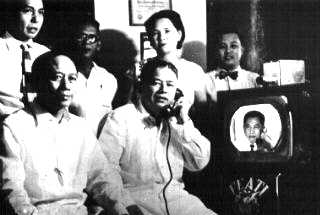 Apparently, it did not sell. The videophone that Zara developed wasn't meant as a commercial product anyway.
But it was not until the 1960s that AT&T began to work on a model of a video phone, or "picturephone" for public consumption. The company released the video phone in 1964 at the New York World's Fair. That did not went well for AT&T, too, with the device being seen as impractical at the time.
It made a comeback just as the digital age was starting late in the 1990s. Video phones took off as a device that made distant learning and video conferencing easier than ever, in addition to it being helpful with the hearing impaired.
No matter, Zara has a started a technological revolution. And it wasn't the only thing that he pioneered.
In 1930, he discovered the physical law of electrical kinetic resistance now popularly known as the Zara Effect. It is described as the resistance to the passage of electric current when contacts are in motion. Permanent electrical resistance manifests itself when contacts are at rest.
The aeronautical engineer also contributed to his industry by inventing the earth induction compass, which is an instrument still used by pilots even up to this day, and an airplane engine powered by alcohol.
Moreover, he was part of a team which developed a robot called Marex X-10 that is able to walk, talk, and respond to commands. He also developed a solar-powered battery, a solar water heater, and a stove, only a few of the 30 patented devices and equipment under his name.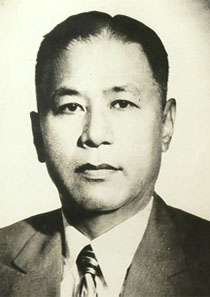 Zara is a well-educated engineer. He graduated top of class in Lipa Elementary School in 1918 and in Batangas High School, 1922. For his valedictorian award in high school, he got a scholarship abroad; but this was given to another student upon the intervention of a public official. Just as he was already enrolled in the University of the Philippines with full support from his parents, he got his scholarship back after his rival got sick and died abroad.
It was an opportunity for Zara to further his engineering studies at the Massachusetts Institute of Technology. He graduated with a degree of BS in Mechanical Engineering in 1926 there. Later, he attended the University of Michigan for a degree of Master of Science in Engineering (Aeronautical Engineering) where he finished as summa cum laude.
Shortly, he transferred to France to get a degree of Doctor of Science in Physics at the Sorbonne University in Paris. In 1930, he graduated summa cum laude, with "Tres Honorable", the highest honor conferred to graduate students. For that, Zara became the first Filipino to be given with that honor.
Zara became involved in the government after he came home to the Philippines. He was appointed with several positions in the Department of Public Works and Communications and the Department of National Defense, mostly in the aviation and aeronautical side.
Other than this, he became part of the academe, teaching aeronautics at the Valeriano Aviation School, the American Far Eastern School of Aviation, the Far Eastern University, and the FEATI University. Zara also published notable books and research works, some of which are in French.
Being a prolific man of science and engineering, he received several recognitions from different institutions. But perhaps the most important was the National Scientists award conferred by the former President Ferdinand Marcos in 1978.
In the same year, however, Zara died of heart failure at the age of 76. He left his beautiful wife Engracia Laconico, who was former Miss Philippines, and their four children.
Nevertheless, he will be remembered as the engineer who developed the first ever videophone, the ancestor of all video calling devices.
The first version of this story appeared on GineersNow in February 2017 when Engineer Dee was an editor-writer there. This article has been revised and updated accordingly.