In the small barrio of Malabbac in the town of Iguig, Cagayan, Philippines grew a man who has now established a name in the tech industry. He who used to walk barefoot along the dirt roads of his hometown has cofounded three startups namely Mostron, Chips and Technologies, and S3 Graphics.
The story of Diosdado Banatao, or Dado, as a technology innovator and venture capitalist in Silicon Valley is the perfect illustration of rags to riches. But his life involved a lot of unexpected turns before he became the engineer that transformed the lives of many through his invention of a computer part.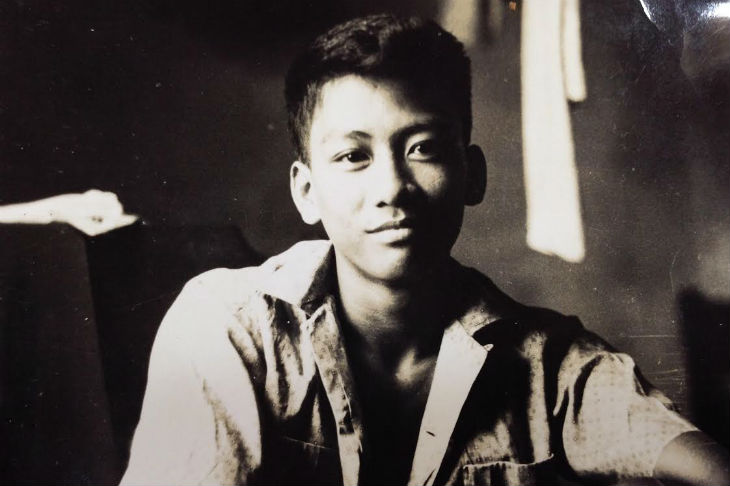 Dado is an electrical engineering alum of Mapua Institute of Technology. Before he could apply the knowledge in his chosen engineering field, he trained as a commercial airline pilot with Philippine Airlines when he found that there no "true design jobs" in the Philippines. Along with this decision, he turned down job offers, including from the Philippines' largest distributor of electrical power Meralco because of the low pay.
Perhaps his odd choice led him to his dream job. When he was under training, he was pirated by Boeing and assigned as a design engineer for Boeing 747, which is the company's new commercial airliner and cargo transport aircraft in the United States.
When Dado was at the U.S., he grabbed the chance to take his engineering studies further. He finished his Master of Science in Electrical Engineering and Computer Science in Stanford University in 1972.
Later, he acquired working experience from different technology companies such as the National Semiconductor and Intersil. But his greatness was put to form when he developed the first single chip, 16-bit microprocessor-based calculator under Commodore International. Dado was able to reduce 300 components into three with that computer chip.
He kept on inventing as he jumped companies. By 1981, he designed his second invention, which is the first 10-Mbit Ethernet CMOS with silicon coupler data-link control and transreceiver chip under the company SEEQ Technology.
As he kept on fiddling with computers, Dado went on to create the first system logic chip set for IBM's PC-XT and the PC-AT; the local bus concept and the first Windows Graphics accelerator chip for personal computers.
It was in 1984 when the high-technology company Mostron was put up by Dado along with his business partner Francis Siu. Both started with a half a million US dollars capital to launch a manufacturer of motherboards.
A year later, the company made a five-chip set which marked the formation of a new company Dado cofounded called Chips and Technologies. There, a system logic chip set for IBM's PC-XT and the PC-AT was developed which got them a profit of $12 million in just 4 months. The company went into public after a little less than two years.
With his expertise with computers, Dado didn't stop with two companies and launched S3 Graphics. This startup focused on enhancing the graphic capabilities in personal computers by using a graphic accelerator chip. Dado's secret to this is his invention of a local bus.
By 1996, Dado's startups are forces to be reckoned with in the tech industry. S3 was in the forefront of the graphic-chips market, even beating Cirrus Logic Inc., while Chips & Technologies was sold to Intel for about $300 million.
It didn't end there for Dado in the business sector. In 2000, he established a venture capital firm named Tallwood Venture Capital with a capital of US$300 million. Ten years later, he was named as Ikanos Communications' CEO.
His previous way of life gave Dado the heart to give back and share his blessings both in the Philippines and abroad.
Under the Dado Banatao Educational Foundation, he funds five aspiring engineer scholars annually. In the Philippine Development Foundation, which he heads, he provides free education for young Filipinos.
In his childhood town of Iguig, Dado put up a computer center in the grade school where he went. At the time, it is the only public school with the most modern computer network in the Philippines.
Not only that: In Northern California, he financially assists high school students of Filipino descent who want to become engineers, through the Banatao Filipino American Fund.
Dado the tech luminary earned several speaking engagements, one of which is the Anvil Business Summit 2016 where he bared the formula for success. He says that Filipino entrepreneurs should understand their target market if they want to compete globally.
"The fundamental thing that we always use or a few things we look for a company to invest in is whether that company understands markets. How they are able to define a product to a given market," he tells in the event organized by the Association of Young Filipino-Chinese Entrepreneurs.
"[They] have to understand the dynamics of that market, velocity of revenue, size of the market, dynamics of whether it is growing or not, and volume of the market," Dado shares.
He reiterated that startups fail because they miss the market requirements and they come up with products only to realize that no one will buy it.
Profitability, Dado says, is largely about good design.
"That's an indication that if you have good design, you will sell your product. That's a good lesson as an engineer when we're trained to design, to create products. It's coupled with an application that is very important for productivity," he says.
But Dado points out a big flaw in the Philippines that prevents the flourish of tech companies: the lack of venture capitalists. He cites Silicon Valley to be built by entrepreneurs and investors.
Dado called out on the Philippine elite and challenged them to live up to an obligation of helping the society called the corporate social responsibility.
And it's not doing charity, he says. "We did our research in gift-giving. Charity destroys societies. It does not work.
"So when you do your corporate social responsibility, do something that leverages the mind of the receiver. Education is a good example. It is creating an opportunity for those brains, for those minds to produce. I think that we do have the responsibility," Dado shares.
He went on to describe the educational landscape of the country especially in engineering. He related himself from being a regular guy who was only trained by international expertise.
"We're as bright as anyone. I'm just an average guy. I went to Silicon Valley and got trained by the environment itself. We have to have that here in the Philippines. We're not lacking in intellect," he tells at the event.
This son of a rice farmer from Cagayan province has reached so far but he never forgets how he made it.
"My family was poor but only because I trained myself, I can do these things today. I think that is a lesson for all of us," he says.
Sources: Pinoy Inventions | The Standard
Top photo via Negosentro