In the midst of a pandemic, most businesses would be so concerned about losing money to the point that they would lay off employees or force their people work despite the high risk of virus contamination just to generate income. But San Miguel Corporation is not like most big businesses.
When asked if he would allow the enhanced community quarantine – meaning stricter company protocols which essentially cripple work operations – to be extended at a time when the COVID-19 infection curve was not flattening at all, SMC's President and Chief Operating Officer Ramon Ang supported it.
"At this point, what is more important are lives, not money," he said to CNN Philippines. "We can make money again but life, once you lose it, it's gone forever. So between life and money, I'd choose life."
Instantly, Ang became the number one philanthropist in the Philippines in terms of admiration.
This was not his only statement – and more importantly, action – as a response to COVID-19 that caught the attention of many: he reserved P 4-billion for the full compensation of all SMC employees (others with allowances) despite the limited operations; shelled out P 181-million worth of food donations to poor communities; allotted P 500-million to purchase personal protective equipment for health workers; donated more than 1,000,000 liters of free alcohol for use by frontliners across industries by converting their liquor-making factory; and put up a state-of-the-art RT-PCR testing facility for its employees. Reports say that as of July, SMC has spent more than P 13 billion in total, which may include the P8.77 billion in advanced taxes, concession, and contractual fees to the government to ensure that funds are available.
He Gives Back
Such response to the COVID-19 pandemic is enough proof that billionaire Ramon Ang is more of a philanthropist and less of a businessman. It is in his core to help the people, embedded in his work philosophy – to date, he has around 300 scholars at his alma mater FEU and let them finish a degree with his financial support for four years. Several accounts of personal experiences with him also show this humanitarian side, providing resources to them when needed especially in times of need.
"Filthy Rich"
At this point, to call Ang rich is a no brainer – one could call him filthy rich and that would still be an understatement. According to Forbes, as of posting, at 66 years old he is the 8th richest man in Philippines with a net worth of $ 2.8 billion. In 2017 he made it to the top 10 list for the first time nearly doubling his fortune from the previous year.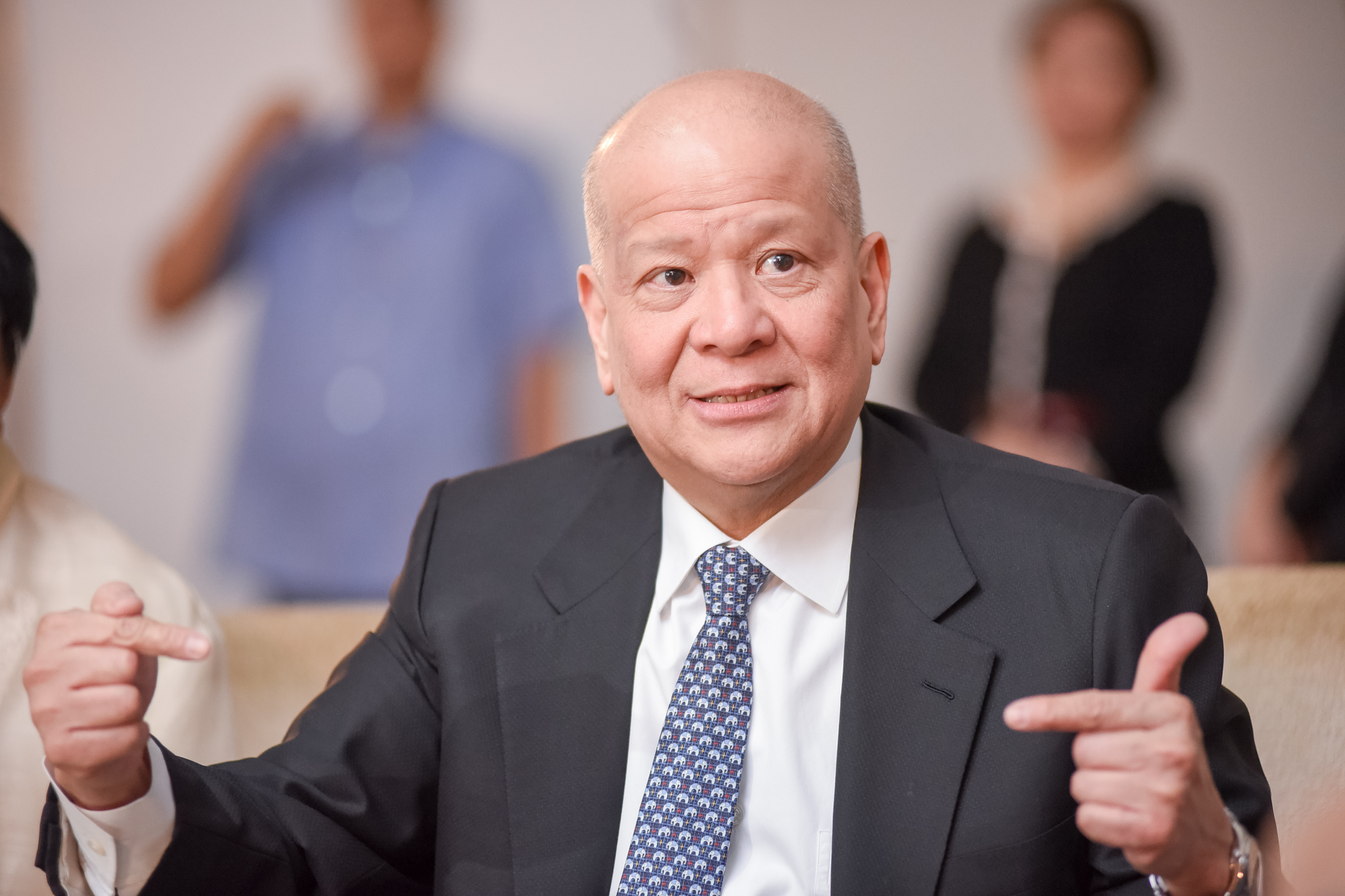 Building a Business Empire
Upon heading SMC, he was able to diversify it in 2008 from a single brewery under La Fabrica de Cerveza de San Miguel into a conglomerate with various businesses in food and beverages, packaging, fuel and oil, power, and infrastructure. Now there are approximately 30,000 direct employees in the company, making it one of the nation's largest employers. It has come far from its establishment in 1890 with currently more than 100 major facilities in the Philippines, Southeast Asia, China, Australia, and New Zealand.
The word San Miguel is now associated not only with beer but with landmark projects through SMC Infrastructure. It was SMC who built the Tarlac-Pangasinan-La Union Expressway (TPLEX), South Luzon Expressway (SLEX), the Skyway System, the NAIA Expressway (NAIAX), the Boracay Airport, the MRT-7 rail and road project, and the Bulacan Bulk Water Supply Project. Its next notable construction project is the P 734-billion Bulacan International Airport (sometimes New Manila International Airport) which is located in the coastal town of Bulakan, aimed to decongest the existing Ninoy Aquino International Airport.
In the oil industry, SMC subsidiary Petron Corporation is considered the biggest oil refiner and retailer in the country with a large petrochemicals complex in Bataan having a capacity of 180,000 barrels per day, from 25,000 when it was inaugurated in 1961. It has expanded in the south with another facility worth P 1-trillion that, when completed, will be its single biggest investment in the Philippines thus far.
Citing a move on acquiring a majority stake in Holcim Philippines Inc., Ang was included in the 2019 Bloomberg 50, an unranked annual list of people who did great strides in business, entertainment, politics, finance, fashion, and science and technology globally.
How Ramon Got There
But how did he start? Of course, this kind of success does not come overnight. Hardly a year, even.
While being a mechanical engineering student at Far Eastern University, young Ramon worked odd jobs to support his family and studies. In a 2018 commencement speech, he said that it is this period where he learned how to do business from the ground up.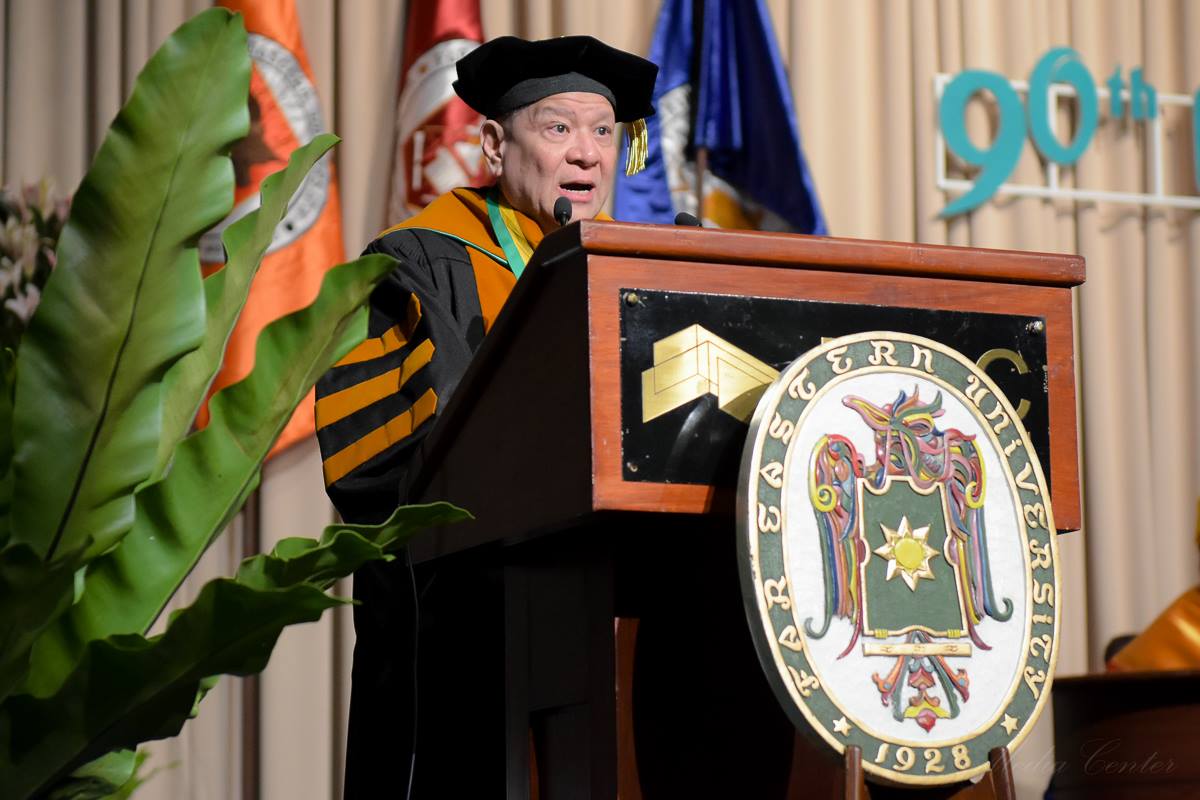 "One of the reasons for my accomplishments is because of my ability to read people and situations. I am able to adapt. I make tough decisions based on gut instinct," he told the graduates.
Evidently, after graduating in 1980, he capitalized on his social IQ and worked in his father's shop in Tondo, Manila repairing motor vehicles. This path – Ramon essentially did not practice the mechanical engineering profession, but it turned out well for him anyway – led him to meeting Eduardo "Danding" Cojuangco, the owner of SMC, through his son Mark when Ramon sold luxury cars and their parts. Both Cojuangcos loved cars, one could say it was a match made in heaven.
Impressed by Ramon's talent in doing business, the top industry tycoon Danding hired him to handle the cement business called Northern Cement (now an affiliate of Eagle Cement, where Ang serves as its President). When the EDSA Revolution broke out, Ramon maneuvered the business away from Mr Cojuangco who was exiled for a few years, and upon return he allowed Ramon to manage SMC and eventually sell him a majority of the company's shares.
From there, Ramon rose to the top and transformed San Miguel Corporation to what it is today. Along with this achievement, he became a kind of chief executive who never forgets his roots and the people who work for and with him.
Ramon Ang's Wisdom
Ang bared that it is in his dealing with people that is his secret to winning in life. In that commencement speech in FEU, he imparted seven tips that are also key to his happiness:
Be a man of your word.
Know how to keep a secret.
Work harder than anybody else.
Be decisive.
Be a risk-taker.
Nothing is impossible.
Believe in a bigger purpose.
That same day, he was conferred with a degree of Doctor of Business Engineering Honoris Causa, for embodying the FEU core values of fortitude, excellence, and uprightness.
In his life, RSA, or so he is called, became a mechanical engineer first, a business magnate next, and a philanthropist last. But personally, he will be remembered the other way around.