If you are into memes like me, in one way or another you have probably come across Hide The Pain Harold. The name might not have a recall so much, but to describe, he is that guy with white hair who has a sheepish grin, acting as if everything is okay when it's not. Hence the name.
While his signature face brought about smiles and laughter across the world, "Harold", or András Arató in real life, did not intend to become a meme or ever wanted to be one.
In a self-written article in The Guardian, he revealed that the photos taken by a professional photographer in Budapest in 2011 were to be used as stock images. The gallery, composed of hundreds of pictures set in different locations and settings, has been a hit all around the world after someone shared it and mocked that expression on his face. That is how Hide The Pain Harold started, but he did not know it until he reverse image-searched his photos a couple of years later the shoot and learned that people started laying text over his face as a meme.
Prior to becoming a part of pop culture, all he ever did was post his photos of his vacation in Turkey in 2010 on a then-popular Hungarian social media site called Iwiw. That was when a photographer discovered him, reached out to him, and did test shoots, and the rest is history.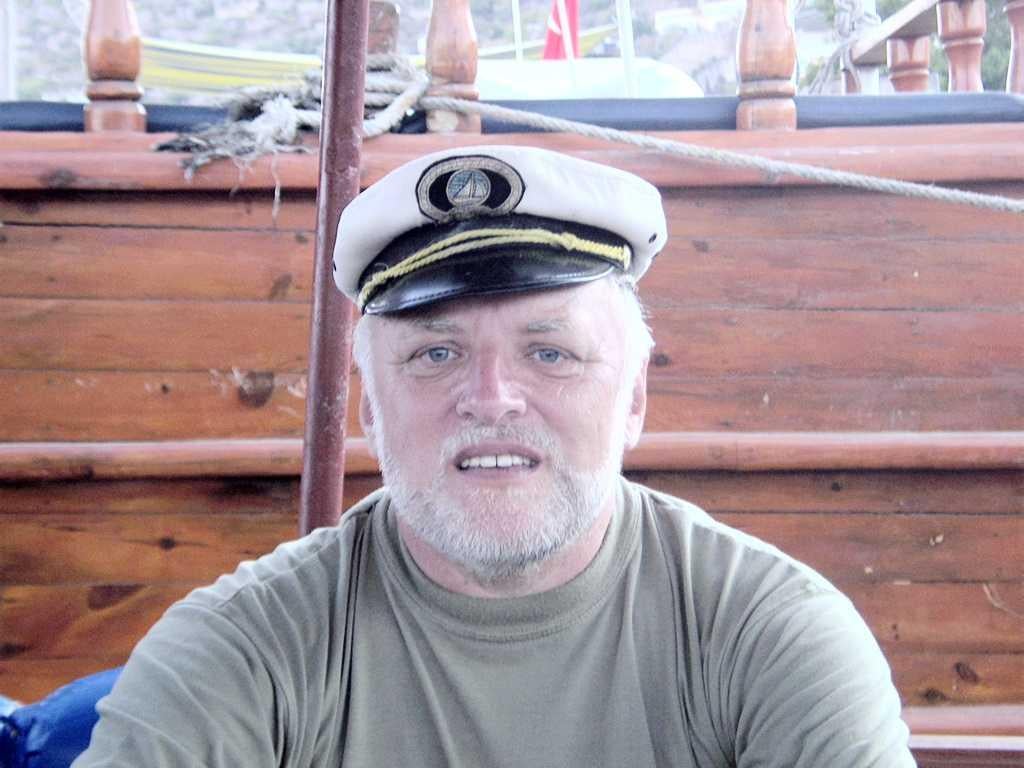 Admittedly, he hated becoming famous at first. When he learned his face became a trend, media came after him asking for interviews and such. This sort of intruded his privacy including that of his wife. But upon owning the popularity and creating himself his own Facebook page, that is where he began to admire being a meme. As money start to come in along with a lot of guesting and perks that come with the trend, he and his wife loved that he became Harold who smiles through the pain.
But more than the personal gains, András Arató shared that he is glad he has contributed something out of that "idiotic smile": he is the face of a campaign for a mental health service in Hungary.
At 74 years old, he considers himself well accomplished. What we see is Harold who is a sad man, if we only look through his eyes, but who he really is is András Arató who is a happy guy, which doesn't really translate.
Unbeknownst to many, he is a retired electrical engineer. And a respected one at that.
He took his bachelor's in electrical engineering at Budapest University of Technology and Economics and finished in 1969. Later, he authored reports and books regarding lighting which is his specialization. Formerly the Vice President of the Hungarian Lighting Society, he used to give lectures about the topic in conferences. He was also featured on TV several times including a quiz show.
Little did he know that after his 40-year stint as an engineer, he would become an internet sensation. But it still begs a question: If he is so successful, then why do his eyes look like he is in deep pain?
In an interview with The Independent, he spilled the tea. "I don't think there is a pain inside me," he shares. "I think I'm rather a happy guy than a sad one."
"I don't know the reason [for the 'pain' in the photos], "maybe, when you are in a shoot and asked to smile for minutes at a time, then your smile becomes frozen; it's not a natural smile anymore. Perhaps that's the reason, the kind of pain in me."